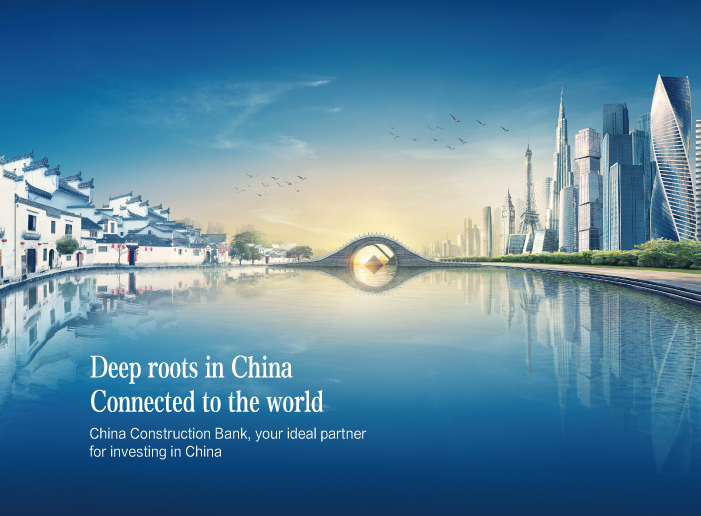 CCB: Your Ideal Custodian for Investing in China
CCB started custody services in 1998, along with the emergence of the mutual fund industry in China and has been one of the leading custodian banks ever since with full licenses, the advanced system and one-stop service solutions. Currently, the assets under custody (AUC) of CCB is over USD$2.6 trillion. During the past two decades, CCB has been providing custody services to all kinds of clients, including mutual funds, pension funds, securities companies, insurance companies, trust companies, private funds, QFIIs/QDIIs, etc. CCB acts as an independent third party and plays a critical role in protecting the interests of investors and maintaining financial safety and stability.
CCB is also a market leader in the cross-border custody services. CCB is one of the first Chinese banks providing custody services to QFIIs. Now over 100 global investors have mandated CCB as their local custodian, CCB is the largest local custodian in terms of AUC of QFII/RQFII among the Chinese peers. Meanwhile, CCB has also set up custody service network covering more than 100 markets around the world and helped domestic investors to go abroad.
CCB is always at the forefront in market innovation. It plays an active role in facilitating the setup of Shanghai-London Stock Connect, SSE-TPX ETF connectivity, the Mutual Recognition of Funds, depositary receipts and a number of other interconnection programs, injecting strong vitality into China's capital market.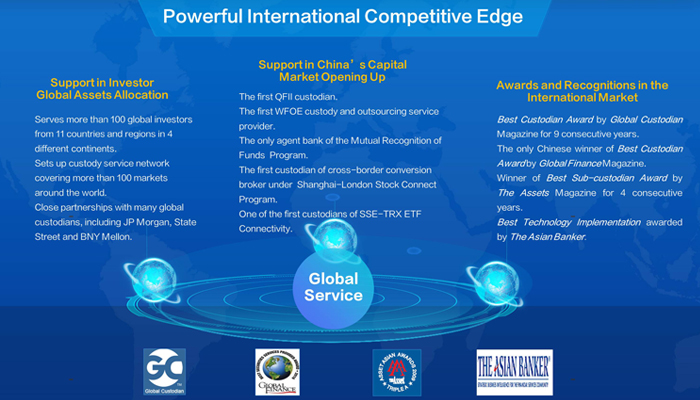 Committed to its financial technology strategy, CCB has built a fully automatic, in-house custody system to enhance its services and advantages. The system gives access to all market infrastructures which can greatly accelerate business processing. Currently, CCB is developing a global custody service platform to maintain its leading position by implementing innovative technologies, e.g., AI and RPA.
Contact
Global Custody Division
Yang Jun Telephone: (010)67595034
Zhao Lei Telephone: (010)67595132
Fax: (010)66275830
Fax: (010)66275830